The Madison, Wisconsin
Water Features
created by the design team of Sven Schunemann who's company is Flow Forms America, Inc. and Heidi Natura, are located on the busy Capitol Square in the heart of the city. These pieces are exposed to an onslaught of car exhaust, sun, water, bird droppings, mineral deposits, algae and even some paint streaks. We removed the contaminants from the metal with a pressure washer and scrubbing then heated the metal to drive out water and applied a protective wax coating. This type of sculpture should be maintained regularly to protect its surface integrity and its original beauty.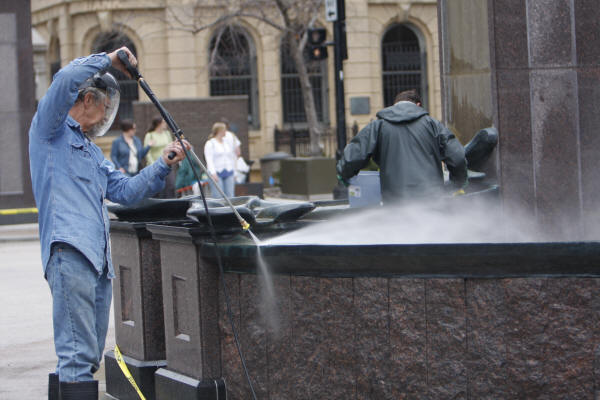 First Step, Get it Clean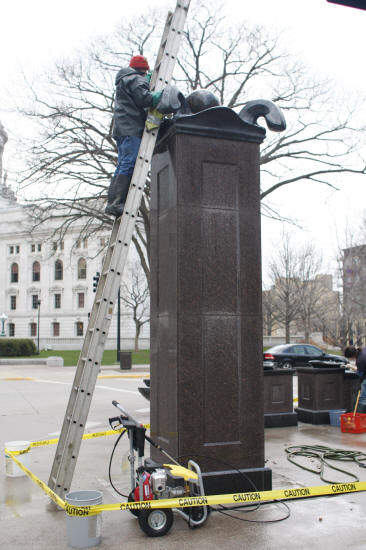 More Cleaning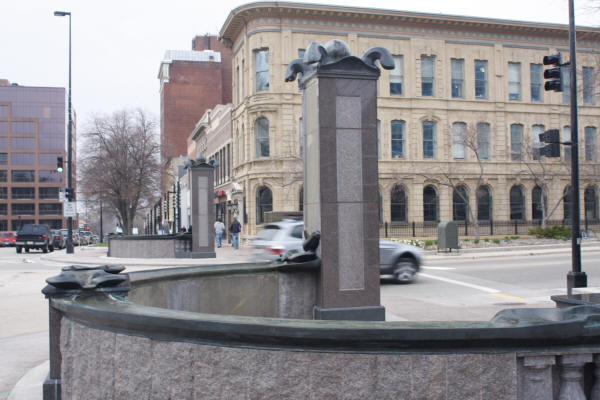 This is the East Side of the Square, Notice the Mirror of this Piece on the Opposite Corner. There are Components of this Sculpture
to be Found all Around the Square.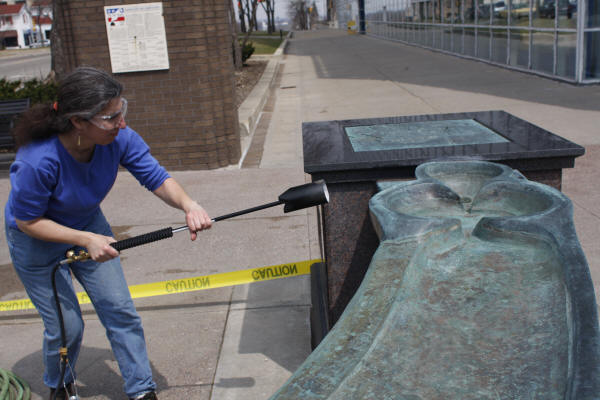 Drying Metal to Drive Out Water Before Waxing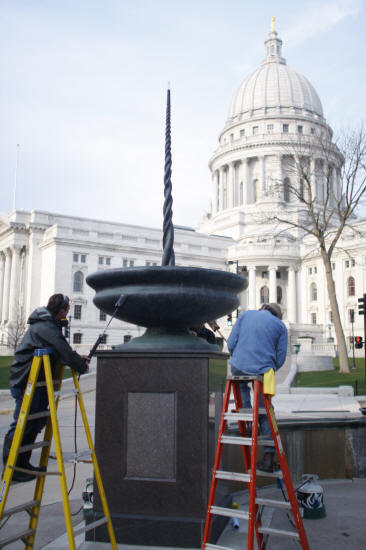 Drying Metal to Drive Out Water Before Waxing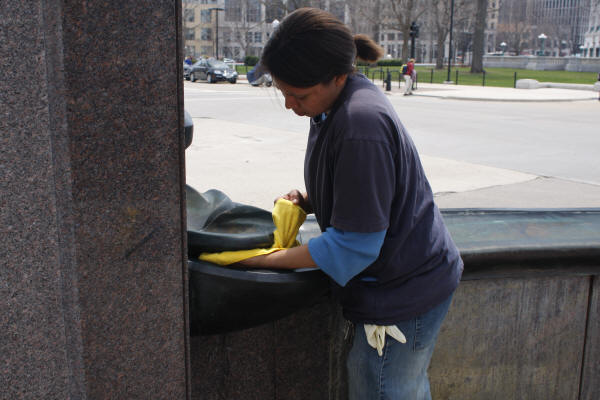 Care Ekpo Buffing Wax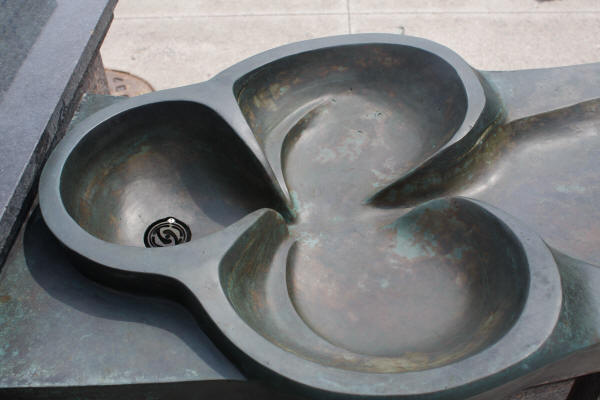 After Cleaning and Waxing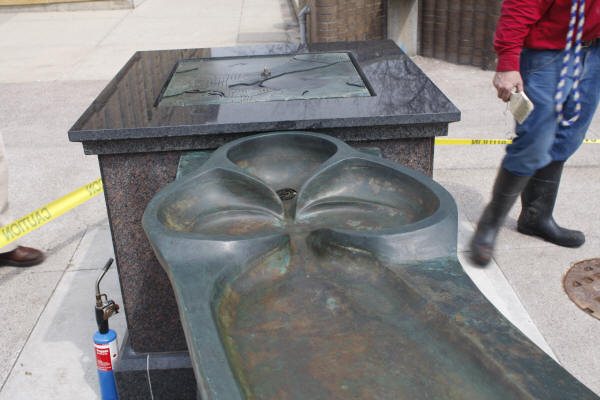 After Cleaning and Waxing
After Cleaning and Waxing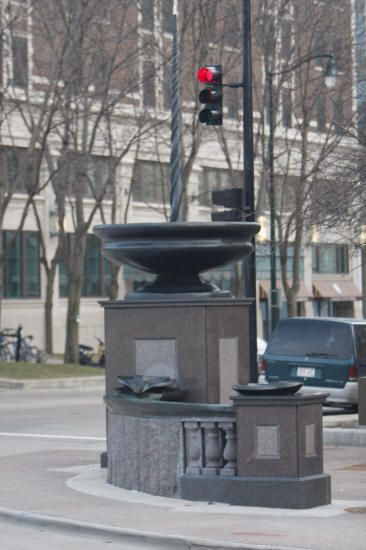 After Cleaning and Waxing