Vanguard Sculpture Services, Ltd will provide a tailor-made hands-on art foundry experience to enhance your college-level art-classroom experience.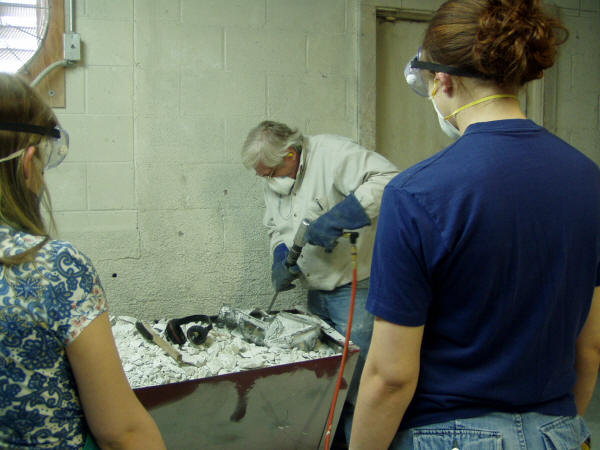 Professor Demonstrating the Devesting of Bronze Casting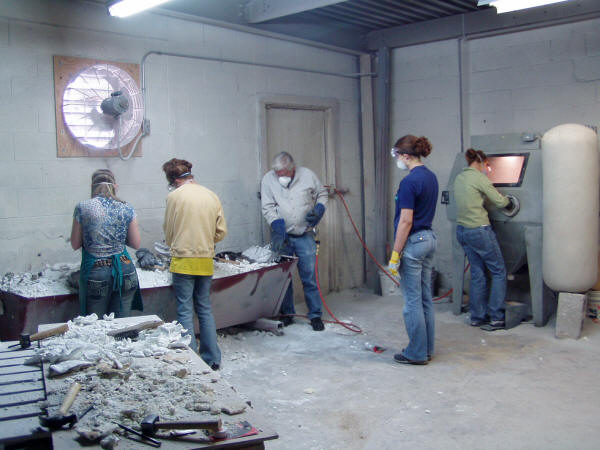 Professor Demonstrating the Devesting of Bronze Casting
with Students Participating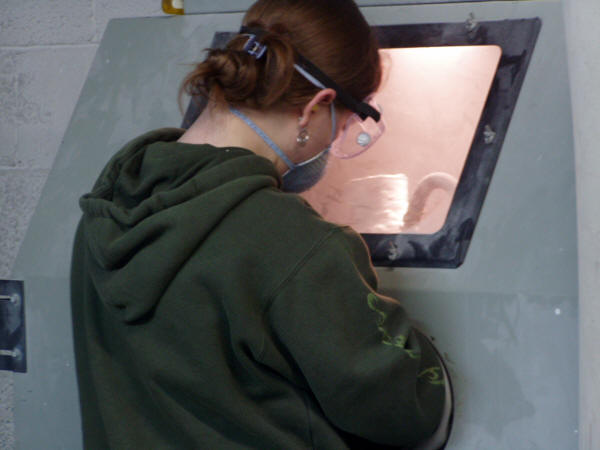 Student Sandblasting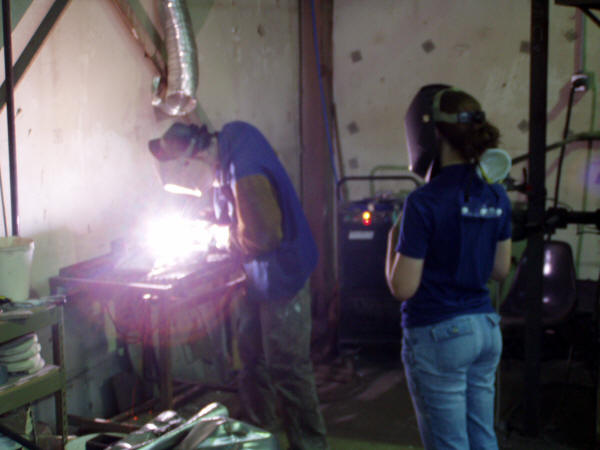 Student Observing Plasma Cutting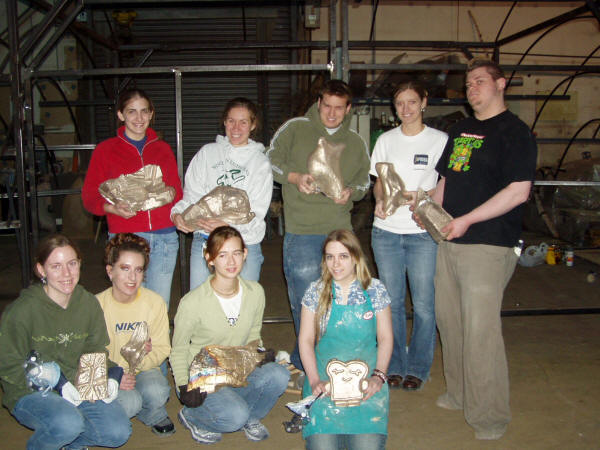 Students with Finished Bronzes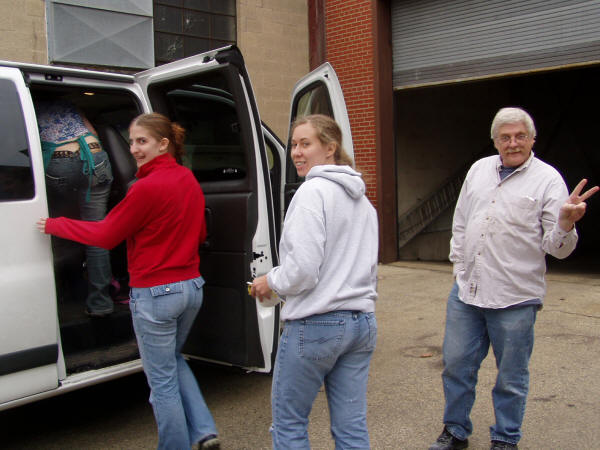 Students Leaving After Completing Project
Bringing my students to Vanguard Sculpture Studio for a bronze casting experience was one of the highlights of their college career. After creating their original piece, staff from the foundry came to our college to assist and advise with the mold making and wax. At the foundry Beth Sahagian worked one-on-one with my students to sprue up and invest their pieces. We came back for the pour and de-vested the work leaving the mess behind and returning to school with a finished piece.
Beyond the value of having a bronze casting experience, the students also got to work with professional artists and see first hand large-scale projects happening at Vanguard.
Prof. James Matson
WI Lutheran College